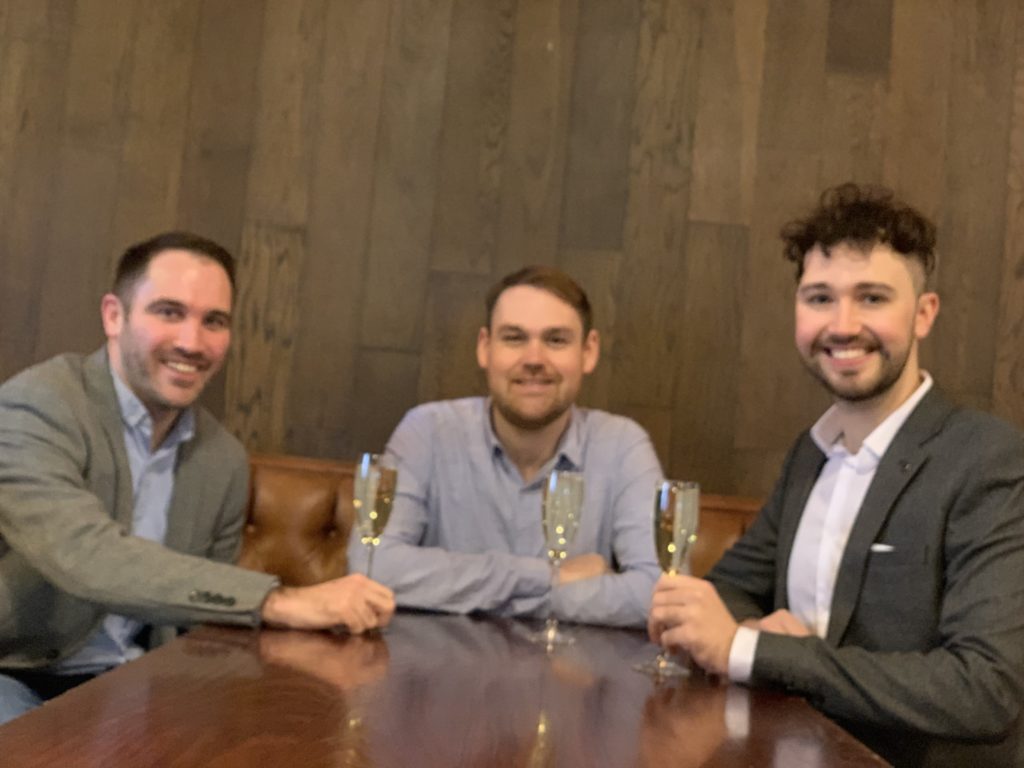 Astin Accounts Solutions team celebrate first anniversary
The team at Astin Accounts Solutions are celebrating the company's first anniversary.
The company, founded by Lee Astin, began trading on February 11, 2019, and has enjoyed a year of success and rapid growth.
Astin Account Solutions, based in Douglas, Isle of Man, is an accountancy firm providing back office accounting and board-level experience to growing local and international companies.
The business now boasts a team of three experienced and dedicated colleagues, with Client Accountants Sean Freeland and Lee Greggor joining the founder.
Astin Accounts is recognised by the Association of Chartered Certified Accountants (ACCA) and all members of the team are Xero advisors.
The first year in business, Astin Accounts has worked with clients in the Isle of Man, UK, France, USA, Canada, Dubai and Australia in sectors including property development, investment, esports, igaming, social marketing, healthcare, aviation and blockchain.
MD Lee Astin said: "It's a nice milestone for us to celebrate as a team. The past 12 months seems to have gone so fast. It's been so busy and it's only when you take a moment such as this to look back, you realise just how much progress we've made.
"Starting your own business is always a leap of faith and I couldn't really have asked for it to have gone better.
"Turnover for the first year exceeded expectations and being able to add Sean and Lee to the team has been a particular highlight – they've been brilliant.
"We pride ourselves on working closely with our clients to understand their specific needs and I am so grateful to our customers for entrusting us with the work.
"We're now looking ahead to another exciting year in which we intend to keep our core focus of offering quality accounting services as an ACCA-registered business through the use of technology to existing and new clients."
Astin Accounts Solutions offers a wide range of outsourced finance services, providing all the support needed to take businesses in the right direction. Get in touch to see how we can help your business thrive.