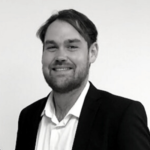 Astin Accounts Solutions provides a host of outsourced accounting services for clients across the globe. Client Accountant Sean Freeland explains more about outsourcing, how it works and how Astin Accounts Solutions, based in Douglas, Isle of Man, works with clients
What is outsourcing and why does it suit some companies?
Outsourcing is where an organisation seeks support from an outside specialist to assist with their business functions. 
In terms of finance and accounting, an organisation may seek an outsourced function, for example: An organisation that has multiple transactions, with cash flowing in and out sees accounting and bookkeeping becoming an integral part of their business process. 
A start-up may not pay enough attention to its accounting and bookkeeping and, therefore, not possess the specialist knowledge required to get the most out of its finance function. 
Therefore, a lot of time and effort may be expensed without any real benefit. Moreover, the lack of good record keeping could lead to potential lost opportunities, earnings or financial implications on incorrect or late submissions to the relevant authorities.
Technological support is another point to consider as some companies may not possess the technology required to perform their finance duties efficiently nor the expertise to use it. An outsourced specialist should always be up to date with the latest technology as well as the knowledge required to use it efficiently and effectively.
What sort of companies typically benefit from Outsourced Accounting?
It is entirely understandable for budget-conscious entrepreneurs to try to minimise costs by handling bookkeeping and accounting themselves. However, taking advantage of professional support may help generate substantial savings of money over the long term as well as increased value and reliance from the finance function.
Therefore, it would be wise for a budding start up or small to medium sized business to take advantage of the opportunity to gain some specialist support whilst freeing up some of their own precious time to concentrate on  doing what they do best to grow the business. 
Furthermore, a company may be looking to get the most out of their data through powerful analytics tools, identifying weaknesses in their spending, allow them to better control their budgets and ultimately make better informed decisions based upon the management information available to them.
Moreover, a company might not possess  a strong knowledge of internal controls, which could lead to areas of weaknesses, an outsourced specialist could make some informed recommendations at an affordable price. 
Which outsourcing services does Astin Accounts Solutions provide?
Many companies may not realise that outsourced providers are managed more stringently than in house resources.
Outsourcing outcomes are more likely to use clear metrics such as savings and service level achievement allowing a company to have continuous improvement within the finance operation allowing the company itself to focus on its core competencies.
With that in mind, AASL may contribute through the following services:
Financial Director
Don't have a sound knowledge of finance or any expertise in accounting?
The most cost-effective way to have a Finance Director within your team. This service offers our expertise as qualified accountants to provide an outlook on the financial position and performance of your business. This comes along with recommendations for efficiencies and controls.
Astin Accounts Solutions provides a dedicated, outsourced quasi-finance director services to a growing international clientele. Our purpose is to be an integral, indispensable part of your business – without being a drain on your expenditure.
At AASL you receive FD level expertise – but only when it's required, alleviating the need to employ an expensive operator in-house who is never fully utilised.
Working alongside many small to medium sized business or corporate entities throughout the UK, Isle of Man, France and Malta, we tailor comprehensive solutions and provide direction that will benefit your business and show you how to be more efficient and profitable.
Read more about our outsourced finance director services.
Business Control
Outsourced Business Control Services are an effective way of keeping everything on track and in order – professional, trustworthy support to help you stay on top of your costs and increase profitability.
Successful business control will often include the implementation of an effective accounting system – both key areas where we can make a real difference.
Read more about Astin Accounts' Outsourced Business Control Services.
Accounts System review and implementation
We help with the review of accounting requirements and current systems in place of the entity along with the implementation and training of its use to our clients.  
We are ideally placed to provide expert, impartial advice to help you implement the most effective and relevant system for your business. We can do this from scratch or review your existing system to ensure you are optimising all the available features and benefits.
Find out more about our Accounts System Implementations.
Outsourced Accounting Services
AASL provides a range of outsourced accounting services, including but not limited to:
Bookkeeping

Accounts

VAT

Tax Returns

Budgeting 
Find out more about our Outsourced Accounting Services. 

What makes AASL a good choice for clients wanting to find outsourced services?
AASL is an ACCA-registered business with more than 30 years' combined experience spanning a wide range of services and industries. The benefits of outsourcing using AASL are far and wide and include the following. 
Improve your performance
We tailor KPIs to drive your business

We improve your decision making through our surrogate FD service

We enhance your performance through quality Management information

We offer a dedicated and transparent portal for your business
Control your business
We offer quality and timely management information

We offer a service level guarantee

We offer access to best technology and practices

We eliminate the need to train and recruit equivalent staff
Reduce your costs
We help you avoid costly accounting and repair work

We offer you access to multiple accounting skill sets

We help to streamline your processes, driving efficiency

We reduce your software maintenance costs

Reduce your risk
We improve your corporate governance

We improve bank and shareholder relationships

We take away holiday and absenteeism issues

We are an experienced, accurate and reliable service provider
How do I know if outsourcing would be a solution for my business?
Find yourself stressing out over your financial records? Spending countless hours trying to understand how to get the most out of your financial information? Having difficulty in understanding what needs to be filed with the relevant authorities? 
It is completely understandable if you're a budget-conscious entrepreneur and are trying to cut costs by handling your bookkeeping on your own. However, taking advantage of professional help even on a part time basis may help generate substantial savings on time and money over the long term.
Why not outsource your weaknesses? This is a question that all small to medium companies should ask when we consider that 70% of businesses fail to due poor in house financial management. 
If you feel that outsourcing your accounting and finance function could assist your business and allow you to concentrate on your core competitions all of us at Astin Accounts Solutions Limited would love to hear from you. 
Astin Accounts Solutions is based in Douglas, Isle of Man, and serves clients across the world. For an initial chat about how our team can help, please get in touch.