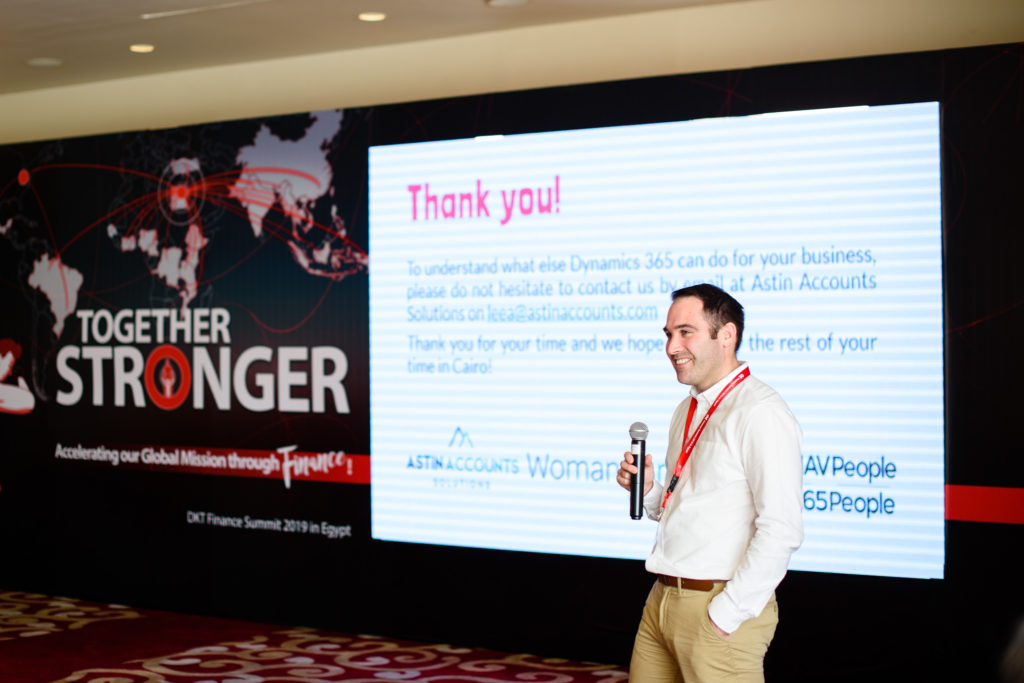 Astin Accounts heads to Egypt for DKT Global Finance Summit
Astin Accounts Solutions embarked on an Egyptian adventure after an invitation from a key client.
Managing Director Lee Astin had the honour of speaking at the DKT International Global Finance Summit, which was held in Cairo.
Astin Accounts Solutions worked closely with WomanCare Global, one of DKT's subsidiary companies, to help implement a new accounting system.
Lee was invited to attend the global summit to deliver a presentation on his work, which included the creation of improved management information reporting and implementation of a new ERP system.
He said: "We have a fantastic relationship with DKT International and it was an honour to be invited to speak at the Global Finance Summit.
"It was a great event, a really valuable and enjoyable experience, where I was able to catch up with some familiar faces and make new friends."
Astin Accounts Solutions offers a wide range of outsourced finance services, providing all the support needed to take businesses in the right direction. Get in touch to see how we can help your business thrive.