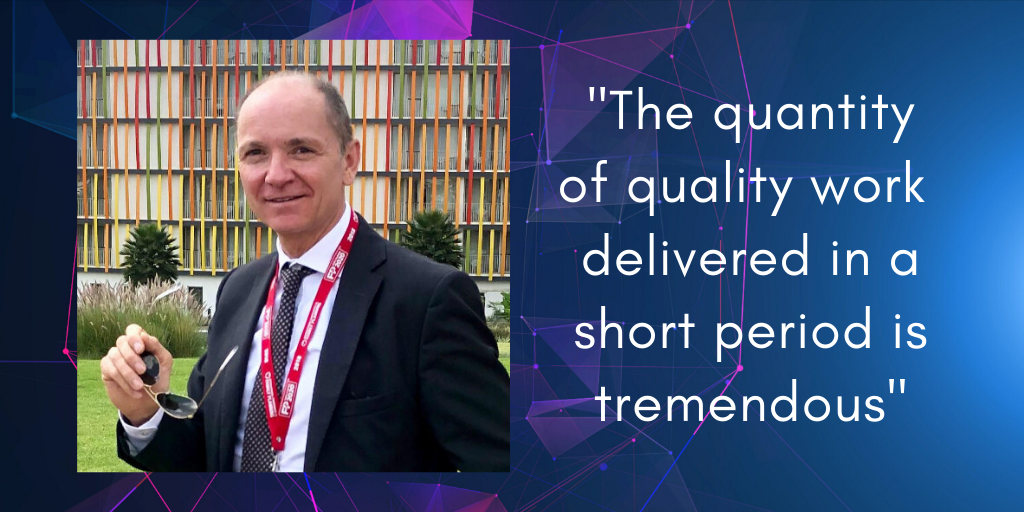 'Just a smart choice' – Jacques-Antoine Martin on working with us
Astin Accounts Solutions worked with with DKT WomanCare across all aspects of finance and operations, including acquiring banking relationships, due diligence project, accounting, accounts system implementation, management information reporting and the implementation of a new IT system.
Jacques-Antoine Martin, Managing Director at WomanCare Global Trading CIC in the UK and DKT WomanCare Global Services SAS in France, outlines the expertise offered by AAS founder Lee Astin and his team…
Jacques-Antoine said: "Lee is sharp, with strong financial and accounting expertise, a hard worker, very quick and precise and he is totally committed to the development of the DKT constellation development.
"He is one of those ambitious and committed leaders who think first of the development of the company, rather than looking first at his own comfort. The quantity of quality work he can deliver in a short period is tremendous.
"Lee also shares the vision we have for DKT WomanCare and believes the company can achieve it. He wants to play a key role in this endeavour.
"Our vision is to be recognised as the leader in increasing access to safe and innovative sexual and reproductive health technologies for women across the globe.
"All the associates and key stakeholders who have worked with Lee are unanimous – Lee is a great guy, a very good fellow, a trustful consultant who is a real asset for our company.
"Without Lee, DKT WomanCare would be far behind where we are today regarding finance development. He has had a great impact in several strategic meetings we organised since I have lead DKT WomanCare. His presence has always been valuable and warmly welcomed."
Banking, accounting and system expertise
Astin Accounts worked with DKT WomanCare to establish ideal banking, book-keeping and accounting solutions as well as meeting system requirements.
Jacques-Antoine said: "Lee is a key player in solving the issue of bank account-hunting. Thanks to his hard work but also good relationships with key stakeholders, we have been able to open a bank account in the UK, allowing us to drive properly the business.
Lee has also been a key player in moving from our former accounting tool to enter into a new generation of ERP, which will allow our senior management to properly conduct the business, thanks to decisions based on rational facts and figures.
"Usually, when I am taking some references about a candidate, one of the most important questions I ask is: 'Would you have the opportunity to hire them again?'
"With Lee, there is no need to ask. It is obvious. Having such strong associate on his side is just a smart choice."
Astin Accounts Solutions offers a wide range of outsourced finance services, providing all the support needed to take businesses in the right direction. Get in touch to see how we can help your business thrive.