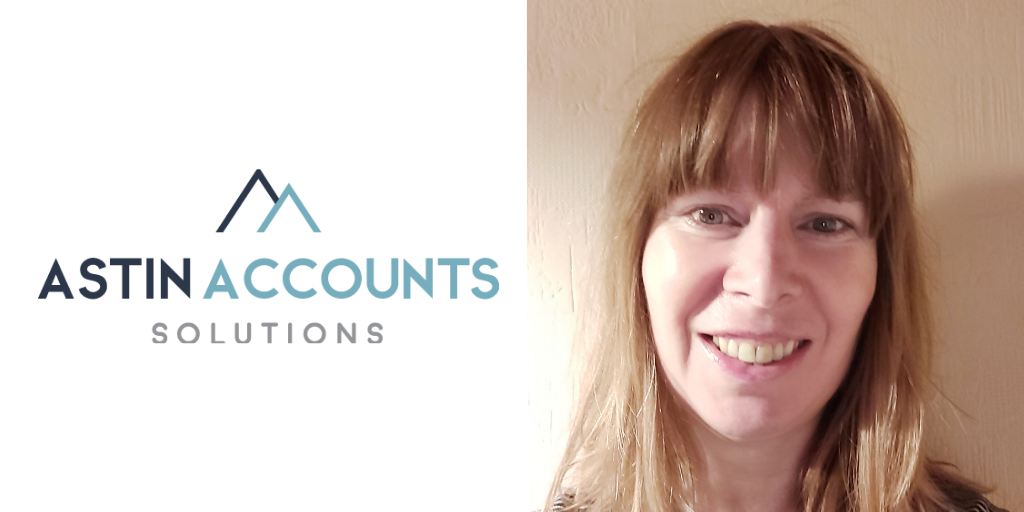 Meet our new Client Accountant Sarah Spurdens
We are delighted to welcome Sarah Spurdens to the Astin Accounts team. Sarah joins us as a Client Accountant and brings a wealth of experience as well as being ACCA and ICSA qualified. Here's a little about Sarah, her role and her interests away from work…
Please tell us a bit about your role at Astin Accounts
Mainly my job involves the preparation of trust and company accounts but also anything else Lee asks me to do!
What attracted you to the role and what are you looking forward to about it?
I liked the relaxed office atmosphere. I liked Lee's ambition. I liked that I would be doing more varied work again. It just felt comfortable when I came for the interview.
Please tell us about your career so far
I come from Suffolk, East Anglia, UK, originally, which is where I went to school. I took my O-levels and A-levels in Suffolk. I went to Newcastle-upon-Tyne Polytechnic and did a BSc degree in psychology, which I passed with first-class honours (one of my finer moments). 
I graduated during the 1990s recession, when getting work was incredibly difficult and I held a series of roles, including five years as a civil servant before I came to the island and have been in the financial sector, one way or another, ever since. I have also gained my Association of Chartered Certified Accountants (ACCA) and Institute of Chartered Secretaries and Administrators (ICSA) qualifications. 
Can you tell us a bit about your home life? 
I live with my partner and a very lively black lab. I enjoy being creative and making silver jewellery but I also like painting, drawing and sewing, and woodwork and DIY – anything creative really. I also like music and play piano and saxophone. I play a little cornet and drums, too, but don't really have time for them. Together with my partner we like skiing, scuba diving, travelling and eating out. I also like a lot of walking with my dog (my partner doesn't 'do' walking!).
Can you tell us something about you that not many people know? 
Not sure how interesting this is but when I was a civil servant I won the corporate Christmas card competition, so everyone in the UK civil service got my Christmas card design that year! Also, I am a Manchester City supporter, so I have warned my Everton, Liverpool and Leeds United-supporting colleagues that they are in for a disappointing season.
Get in touch with our team
Astin Accounts Solutions offers a wide range of outsourced finance services, providing all the support needed to take businesses in the right direction. Get in touch to see how we can help your business thrive.